About Us
International and Development Studies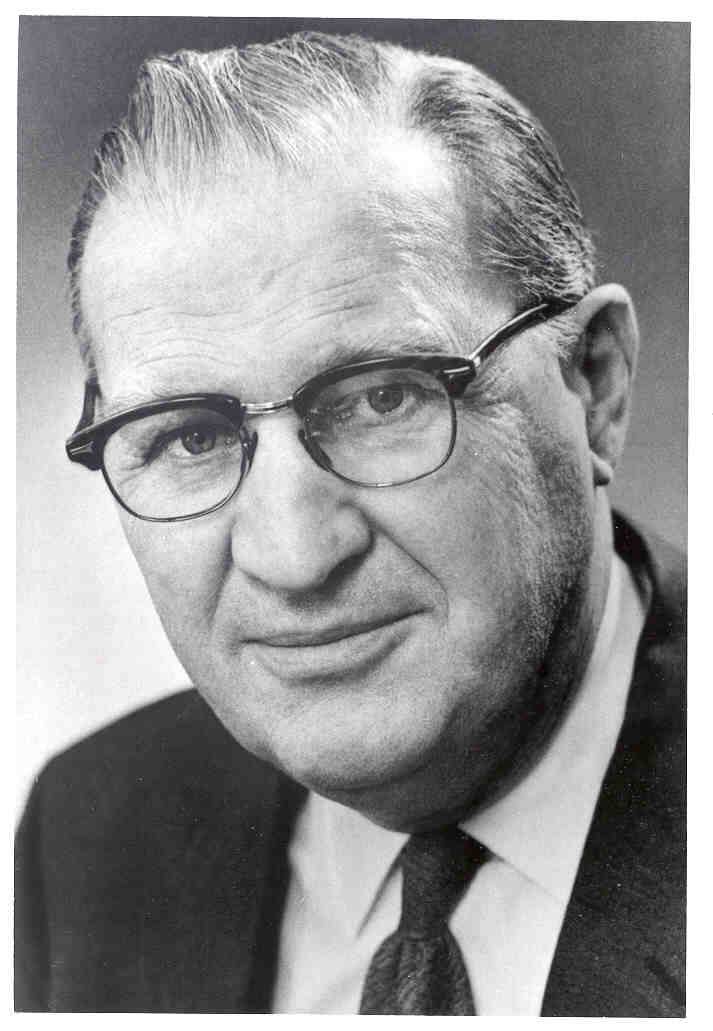 ---
Introduction
The John Deutsch Institute for the Study of Economic Policy (JDI) was founded in 1976 to honour the memory of John Deutsch, renowned Canadian economist, Queen's alumnus, public servant, and former Principal of Queen's University, by carrying on the tradition that he had espoused and practiced over his career. The Institute's central purpose is to promote research and informed discussion of Canadian economic policy issues and to foster the improvement of training in and understanding of such issues. To this end, the JDI's main activity has been to sponsor conferences on current economic policy issues with participants from government, academia, and the private sector. The JDI publishes a volume (distributed through McGill-Queen's Press) from each of these conferences, and these publications are highly regarded and widely circulated. It also publishes occasional research monographs, invited lectures, and more technical discussion papers, as well as sponsoring an annual David C. Smith Visitorship to the Economics Department at Queen's. The JDI builds on a long tradition of interest and participation by Queen's economists and other scholars in national policy issues in Canada, and its approach ensures a continuing emphasis on independence and quality of research, analysis and training.
Return to Top
A Profile of John Deutsch
John James Deutsch, the first chairman of the Economic Council of Canada and a former principal of Queen's University, was a native of Quinton, Saskatchewan. Dr. Deutsch, the eldest of 17 children in a Prairie farm family, worked his way through college. A brilliant student, he graduated from Regina's Campion College and was a member of its teaching staff from 1930 to 1933 while doing extramural work at the University of Saskatchewan. He won a scholarship to Queen's and graduated in 1934 with a degree in commerce and economics.

He continued postgraduate work in economics until, in 1936 at age 25, he became a research assistant at the newly formed Bank of Canada. A year later he was lent to the Rowell-Sirois Royal Commission on Dominion-Provincial Relations and soon became the Commission's research director. After the Commission reported in 1940, Dr. Deutsch went back to Queen's to teach economics, but soon was appointed secretary of the newly formed Canada-United States economic committee. He served later as wartime assistant to Deputy Minister of External Affairs and helped establish Canada's National Selective Service program.

When the war ended John Deutsch became an editorial writer for the Winnipeg Free Press but within a year was back in the federal field as Secretary to a Royal Commission charged with classifying senior positions in the civil service. In 1947 Prime Minister MacKenzie King picked Dr. Deutsch to negotiate, in secret, a trade agreement with the United States. Deutsch apparently succeeded in negotiating a sweeping liberalization of Canada-U.S. trade, only to have King reject it.

In 1953 he became Director of the International Economic Relations division of the Finance Department, a role that gave him the rank of Assistant Deputy Minister. Later the same year he became Secretary of the Treasury Board in Ottawa. But having reached the top in the federal civil service, he yearned for a return to the academic world. In December 1955, Dr. Deutsch accepted a professorship in the Economics Department at the University of British Columbia. He was soon named head of the department, and he served in that post until 1959 when he returned to Queen's as Vice-Principal, Administration. Four years later he returned to Ottawa as Chairman of the newly created Economic Council of Canada, an advisory body that took on the role of prodding successive governments into new directions of economic policy. He stayed with the Council until the fall of 1967 when he became principal-elect of Queen's, succeeding Dr. J.A. Corry as principal in 1968. Dr. Deutsch retired from the Principalship in 1974, but continued on as a professor of Economics, a post he held until his death in 1976.
Return to Top
Publications
The John Deutsch Institute has concentrated on organizing and running an extensive series of conferences, policy forums and roundtables on Canadian economic policy issues. Recent conferences/roundtables and publications have been on Retirement Policy Issues in Canada (edited by Michael G. Abbott, Charles M. Beach, Robin W. Boadway and James G. MacKinnon), The 2006 Federal Budget: Rethinking Fiscal Priorities (edited by Charles M. Beach, Michael Smart and Thomas A. Wilson), Health Services Restructuring in Canada: New Evidence and New Directions (edited by Charles M. Beach, Richard P. Chaykowski, Sam Shortt, France St-Hilaire, and Arthur Sweetman), A Challenge for Higher Education in Ontario (edited by Charles M. Beach), Current Directions in Financial Regulation (edited by F. Milne and E.H. Neave), Higher Education in Canada (edited by C.M. Beach, R.W. Boadway and R.M. McInnis), Financial Services and Public Policy (edited by C. Waddell), The 2003 Federal Budget: Conflicting Tensions (edited by C.M. Beach and T.A. Wilson), Canadian Immigration Policy for the 21st Century (edited by C.M. Beach, A.G. Green and J.G. Reitz), Framing Financial Structure in an Information Environment (edited by T.J. Courchene and E.H. Neave), Towards Evidence-Based Policy for Canadian Education (edited by Patrice de Broucker and Arthur Sweetman), The 2000 Federal Budget: Retrospect and Prospect (edited by P.A.R. Hobson and T.A. Wilson), Money, Markets and Mobility: Celebrating the Ideas of Robert A. Mundell, Nobel Laureate in Economic Sciences (edited by T.J. Courchene), and The State of Economics in Canada: Festschrift in Honour of David Slater (edited by Patrick Grady and Andrew Sharpe). Other recent publications include: Equalization: Its Contribution to Canada's Economic and Fiscal Progress (edited by R.W. Boadway and P.A.R. Hobson), Transition and Structural Change in the North American Labour Market (edited by M.G. Abbott, C.M. Beach and R.P. Chaykowski), Fiscal Targets and Economic Growth (edited by T.J. Courchene and T.A. Wilson), The Nation State in a Global/Information Era: Policy Challenges (edited by T.J. Courchene), Room to Manoeuvre? Globalization and Policy Consequence (edited by T.J. Courchene), and Women and Work (edited by R.P. Chaykowski and L.M. Powell). A full list of JDI publications available is obtained by clicking on "Publications" on this webpage. The John Deutsch Institute thus helps to link economists at Queen's and elsewhere to the broader public policy community in Canada, and to foster inquiry into major current economic policy issues that Canada is facing.
Return to Top
International and Development Studies
A second part of the Institute's activities has been projects in international and development studies. Since 1987, under the initiative of Professor Frank Flatters, the JDI has managed programs in collaboration with the Malaysian Institute of Economic Research and the Thailand Development Research Institute. The aim of both of these projects has been to assist in the development of these organizations as first-class policy research institutes. To this end, the JDI has helped forge linkages between these institutes and various policy researchers at institutions in Canada, and disseminated research findings through conferences and publications. Since 2000, the JDI international arm has also begun to organize and run annual summer training courses in project evaluation and risk analysis aimed at professionals from developing countries. The courses have been run under the direction of Dr. Glenn Jenkins, formerly of the Harvard Institute for International Development, and sponsored jointly through the World Bank, and involve prominent researchers from the Harvard Institute for International Development, Harvard Business School, the World Bank, the Kennedy School in Cambridge MA, Berkeley campus of the University of California, and the Economics Department at Queen's University. This program has been heavily subscribed and we expect to expand its activities in the future. Clearly, Canadian-based training opportunities are highly valued in the developing world. To find out more about the program, click on the "John Deutsch International" link in the "Links" heading on this webpage.
Return to Top
Members Information
The John Deutsch Institute is headed by a Director. Professor Christopher Ferrall of the Queen's Economics Department became the new Director as of July 2009. Charles M. Beach served as Director of the JDI from 2001 to 2009. Douglas D. Purvis served as Director from 1984 to 1987 and then from 1990 until his untimely death in early 1993. From 1993 to 2001, Thomas J. Courchene was Director. All members of the Queen's Department of Economics are members of the John Deutsch Institute, as are a number of economists from outside Queen's and some scholars from cognate departments at Queen's University. The Institute is served by an Advisory Board. A new Advisory Board will be established in Fall 2009.
Return to Top